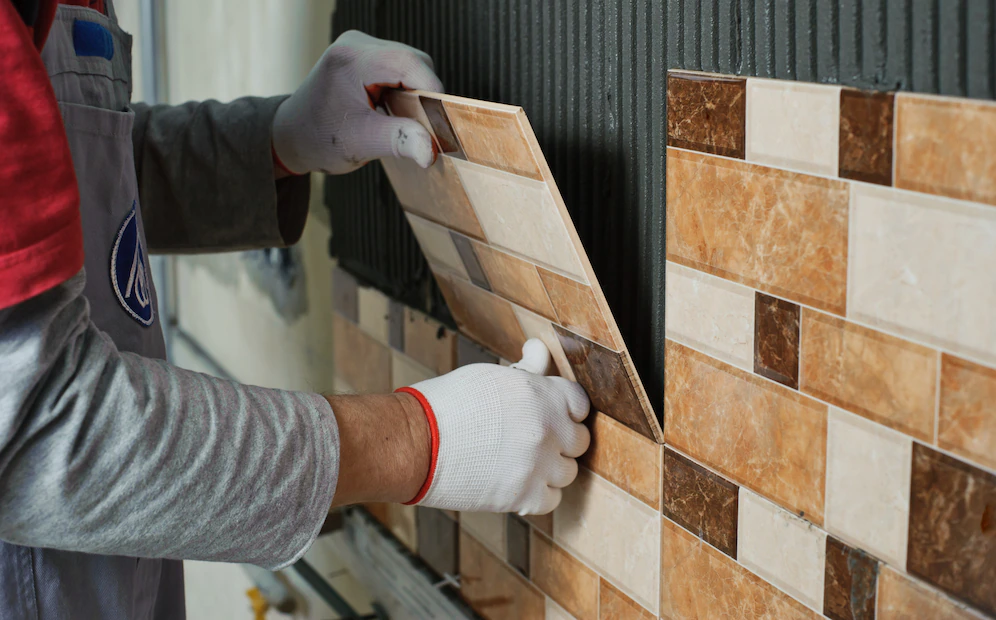 Tiles work contractors are responsible for handling the installation of tiles in homes and other spaces. If you are thinking about installing tiles on a wall or two or even replacing your existing flooring with tiles, you will need to hire a contractor to handle the installation. Tile work contractors typically install floor tiles and wall tiles.
The work carried out by professional tiles work contractors is quite similar to that of the traditional builder, but it also involves a few characteristics that are quite distinct. The most obvious difference a homeowner will notice is the fact that tiles work contractors will not be responsible for building the entire structure, but they will cover aspects related to walls and flooring.
Tile work contractors in Dubai help you determine the best materials for your individual needs and budget. Each material has its own set of pros and cons that need to be considered before making your final decision on which type will be right for you. This is where Safestway Technical Contracting Services tile work contractors come in handy.
We offer the following types of tile fixing:
Bathroom Tiling
Kitchen Tiling
Balcony Tiling
Shower Bases Tiling
Wall Tiling
Floor Tiling
Indoor Tiling
Outdoor Tiling
Swimming Pool Tiling
Hallways & Driveways Tiling
Safestway Technical Contracting Services is among the most trusted tiling contractors in Dubai. We have fixed over a million tiles for thousands of satisfied customers. Our goal is to provide customers with cost-effective tile flooring services. The quality of our work speaks for itself, so we invite you to contact us if you are looking for professional tile flooring services.
Need Help?
Schedule a Service